Dear Colleagues,
It is our great pleasure to welcome you to The Virtual Congress on Lymphoma, Myeloma and Leukemia (VLML2021) which will take place 11-12 January 2021.
The meeting aims to give an educational overview and an update on recent data regarding the pathogenesis, diagnosis and treatment of chronic leukemia's, lymphomas and multiple myeloma.
VLML2021 will bring together international leaders in the field of Lymphoma, Myeloma and Leukemia to deliver talks that are idea-focused. The scientific program of the upcoming congress covers topics from all fields of clinical and laboratory aspects of chronic lymphocytic leukemia and lymphoma. World leaders in these fields will take part in this meeting and address new diagnostic technologies, current and future therapies.
This Congress will welcome oncology professionals, hematologic specialists, treatment experts, CRO's, industry leaders and other experts.
The Congress will focus on the following key areas:
Multiple Myeloma and AL Amyloidosis
CLL: Chronic Lymphocytic Leukemia and Hairy Cell Leukemia
Lymphomas: Hodgkin Lymphoma and Non-Hodgkin Lymphoma
Share your research by submitting an abstract for e-poster presentation. Join us as a Sponsor or Exhibitor and benefit from maximum visibility and exposure to a broader audience.
We look forward to meeting you online for The Virtual Congress on Lymphoma, Myeloma and Leukemia.
Sincerely,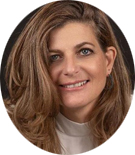 Prof. Tamar Tadmor
Congress Chair